Upcoming & Current Exhibitions
The Printed Image Gallery at Brandywine is located on the second floor of our headquarters building, the national historic firehouse at 730 South Broad Street on Philadelphia's Avenue of the Arts, South. Our gift shop for prints sales and other items is located on the first floor as well as the library and artist archives. At present, all visitors are required to wear masks and show proof of vaccination.
Viewing hours are 10:00 AM to 5:00 PM, Monday -Friday, except all national holidays. Due to COVID-19 protocols, visitors and group tours must schedule their appointments by calling 267.831.2928 or email prints@brandywineworkshop.com.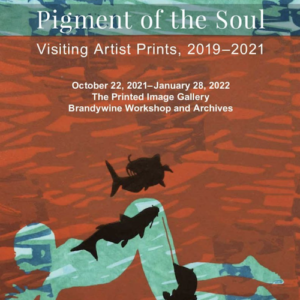 As the first exhibition in the Printed Image Gallery in two years, Pigment of the Soul captures the essence of a creative re-birth spawned from isolation and political and social discord. For many, the moment served as a renewed commitment to the artistic process which ultimately stretched the collective boundaries of art-making. From mastering explosions of color to bringing the dream state to life; Pigment of the Soul artists transcended the moment and utilized printmaking to illustrate emergent ideas in a time of uncertainty.
...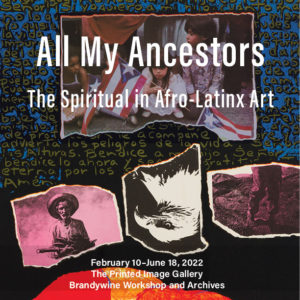 Brandywine Workshop and Archives (BWA) will present All My Ancestors: The Spiritual in Afro-Latinx Art, a major survey of printed works of art on paper—created by artists living and working in North, Central, and South America and the Caribbean—exploring their diverse heritages and collective experiences and influences as descendants of enslaved Africans who embrace the diverse cultural and spiritual legacies that have survived among people of the African diaspora.
...
No event found!