Over the years, the mission of the Brandywine Workshop and Archives has evolved, as evidenced in its growing permanent collection of works of art, public programs, Visiting Artist residencies, one-person and group exhibitions—many of which have traveled nationally and internationally—artist exchanges, a national network of 19 Satellite Collections presenting prints made at BWA, and the successful launch and ongoing growth of Artura.org, a free online resource for visual-arts-based cross-cultural and cross-curricular learning.
Founded in 1972 as the Brandywine Graphic Workshop in the Spring Garden neighborhood of North Philadelphia—a low-to-moderate income, predominantly Black and Hispanic working-class community—as a collective of artists and art teachers, Brandywine was incorporated as a 501(c)(3) tax-exempt cultural institution in 1974.
Brandywine Workshop and Archives (BWA) is a diversity-driven, nonprofit cultural institution that produces and shares art to connect, inspire and build bridges among global communities. At BWA, creative expression is fostered through collaboration and processes that employ conventional as well as emerging technologies.
In the coming years, Brandywine will focus on the following seven goals:
Through traveling exhibitions and Visiting Artist residencies focused on emerging artists, we will expand and diversify our audience by age, racial and ethnic heritage, nationality, gender, and sexual orientation.
We will explore new approaches and introduce new collaborative artist projects incorporating visual art with digital technology and hands-on innovation involving multiple artists and "creatives" from other disciplines, including literature, architecture, and sound.
We will continue to expand the reach, impact, and accessibility of BWA-produced art by establishing Satellite Collections at cultural and educational institutions located across the United States and abroad.
We will accomplish leadership succession for the position of Executive Director and complete the Legacy Campaign and achieve its objectives, including the creation of an endowment and funding essential capital projects.
We will continue to expand and refine Artura.org, a free online visual-arts-based educational resource.
We will explore opportunities to connect artistic exposure, education, creative expression, and innovation through new technologies and approaches.
We will enhance BWA's self-sustaining capacities through investment income, increased print sales, operating efficiencies, and strategic partnerships.
Discover the World through Art
BWA holds, promotes, and pursues a vision focused on developing and supporting programming that makes quality art and art experiences widely accessible and available to diverse national and international communities through direct and digital engagement.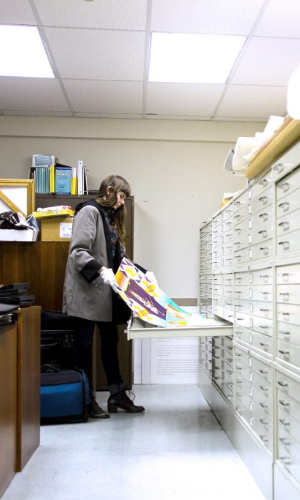 BWA offers educational training and mentoring programs that nurture young people, spur creative expression, provide exposure to a variety of art forms and media, and offer career pathways for those with talent and professional aspirations.
BWA provides a portal to global perspectives and diverse cultures and audiences through free and easy access to its art collections and learning tools.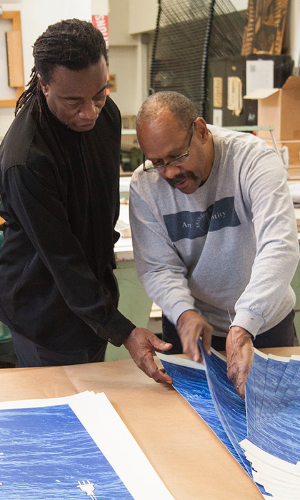 Key Programs that Support the Mission and Vision of BWA
Key Programs that Support the Mission and Vision of BWA