Previous Exhibitions & Events
Filter Event Results Below
This month's ArtistNConversation will be hosted by Juan Omar Rodriguez, Curatorial Fellow at PAFA, who will interview artist Scherezade Garcia.
...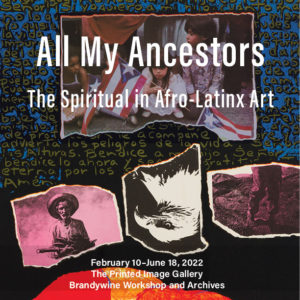 Brandywine Workshop and Archives (BWA) will present All My Ancestors: The Spiritual in Afro-Latinx Art, a major survey of printed works of art on paper—
...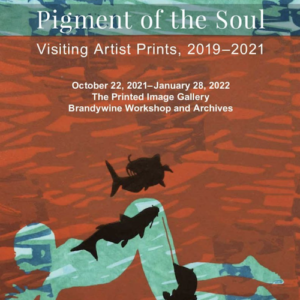 As the first exhibition in the Printed Image Gallery in two years, Pigment of the Soul captures the essence of a creative re-birth spawned from isolation and political and social discord.
...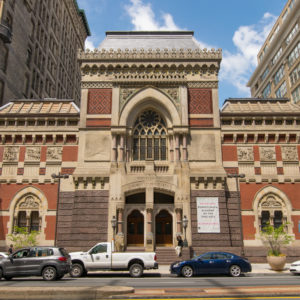 Exhibition opens to the public at the Pennsylvania Academy of
...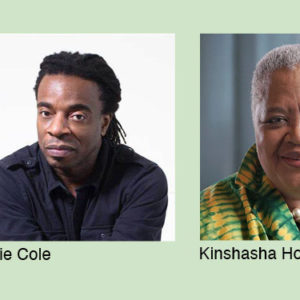 Since 1976, the Brandywine Workshop and Archives has honored individuals who have excelled in the fine arts as an artist, curator, art historian, patron, or collector. In addition to their achievements in the field, the awards also recognize contributions as an educator or advocate for social change through their work in the arts.
...
Giving Tuesday promotion to support Brandywine's free online database of contemporary
...
for Portes et Passages du Retour Art Center, Senegal
...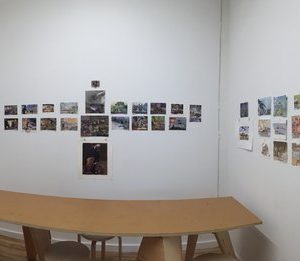 The Printed Image Gallery at Brandywine
...
No event found!