Brandywine offers two types of paid internships for art majors or those preparing to work in museums, the field of education, or enrich their skills, knowledge or exposure as they prepare for a career as a studio artist. These are part-time opportunities.
All internships are paid and intended to assist disadvantaged, serious students in training and exposure who are currently in a Philadelphia high school majoring in art, or a related field or undergraduate college students enrolled in a program of art education, studio art, art history or arts management.
Internships last 6 weeks during the summer (July-August) for a total of 20 hours per week and sessions after-school for a total of 120 hours during the fall and winter.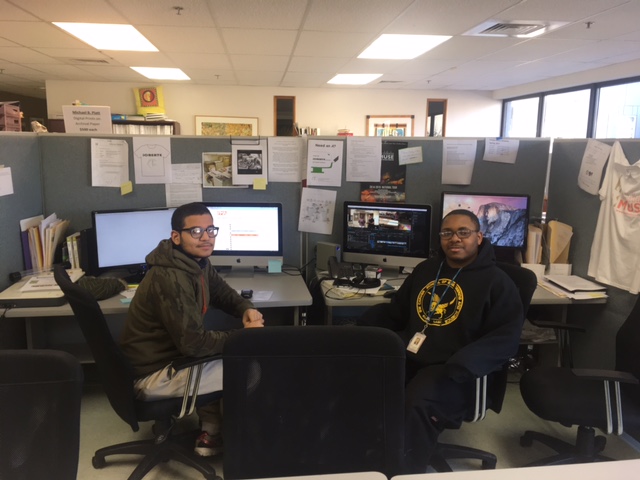 General Internships for College Students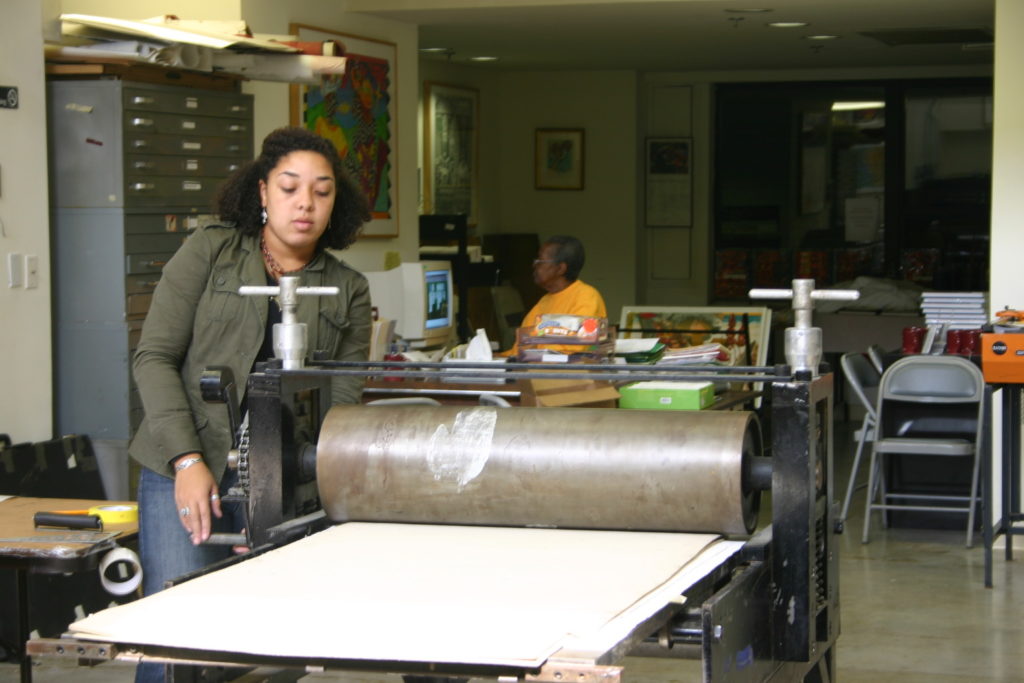 Internships are provided for undergraduate and graduate level students attending a local college or university.
 Preference is given to art majors, but those studying in a related field may apply to work in exhibition planning, digital archives, art management, and the visiting artists program.
General Internships for High School Students
The high school Internship program involves paid summer and after-school internships students to explore STEAM* learning. 
Potential candidates should be students that are following an art-focused path in high school with the intention or a curiosity to pursue an art-related degree in college.
*STEAM (Science, Technology, Engineering, Art, Math) is the integration of technology in the creative process, artwork documentation and generation of instructional resources.
The Gerald A. Pogach Scholarship Fund for Philadelphia High School Students
The scholarship is for a part-time summer internship for a student in grade 10-12 and attending a Philadelphia Catholic or Public High School. Students attending charter schools and private schools are not eligible to apply for this opportunity. 
Specify in your email, if your you are applying for this scholarship.
How to Apply to Internships
The application submission period is May 1st to May 31st of each year.

The general application process includes a portfolio review and interview. Please submit a brief biography and 6-10 samples of recent works, which can be submitted as digital files or in-person. All works must be properly documented as to medium, size and date. Portfolios can include any of the following media; painting, sculpture, drawings and works on paper, printmaking, graphic designs and photography. For a candidate who wishes to present digital art/media (photography, graphic design, 3D modeling, film or animations) please submit printed screenshots or a link to your project. If submitting actual artworks, the Review Committee will only review works on paper.
Application 
PHASE I
Submit Applications materials in one email to:
prints@brandywineworkshop.com
Subject line: Internship App 2020 
Email should contain the following:
Contact information (Full Name, Email, Phone Number, Mailing Address).
Current status:

high school

or

college student

(include name of school).

College students only: Artist statements including why you are applying, and current accomplishments (maximum of 300 words).
PHASE II 
If you are selected for an in-person interview:
We will reach out to you to schedule an appointment for an interview.




 You will be expected to bring 6-10 artworks for review.