The Printed Image Gallery at Brandywine Workshop and Archives is located on the second floor of our headquarters building, the historic landmark Firehouse Building at 730 South Broad Street on Philadelphia's Avenue of the Arts, South. Our gift shop for prints sales and other items is located on the first floor as well as the Ruth Fine Library and BWA's Paper and Media Archives. At present, all visitors are required to wear masks and show proof of vaccination.
Viewing hours are 10:00 AM to 5:00 PM, Monday through Friday, except all national holidays. Due to COVID-19 protocols, visitors and group tours must schedule an appointment here. 
Filter Event Results Below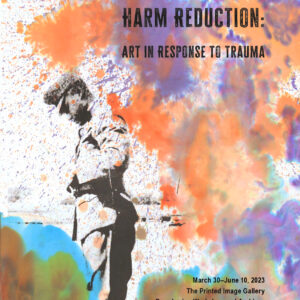 Exhibition by Jessica Hamman detailing Harm and trauma-informed artmaking, and art as a means of communication and therapy.
...
No event found!
Exhibition & Event Catalogs