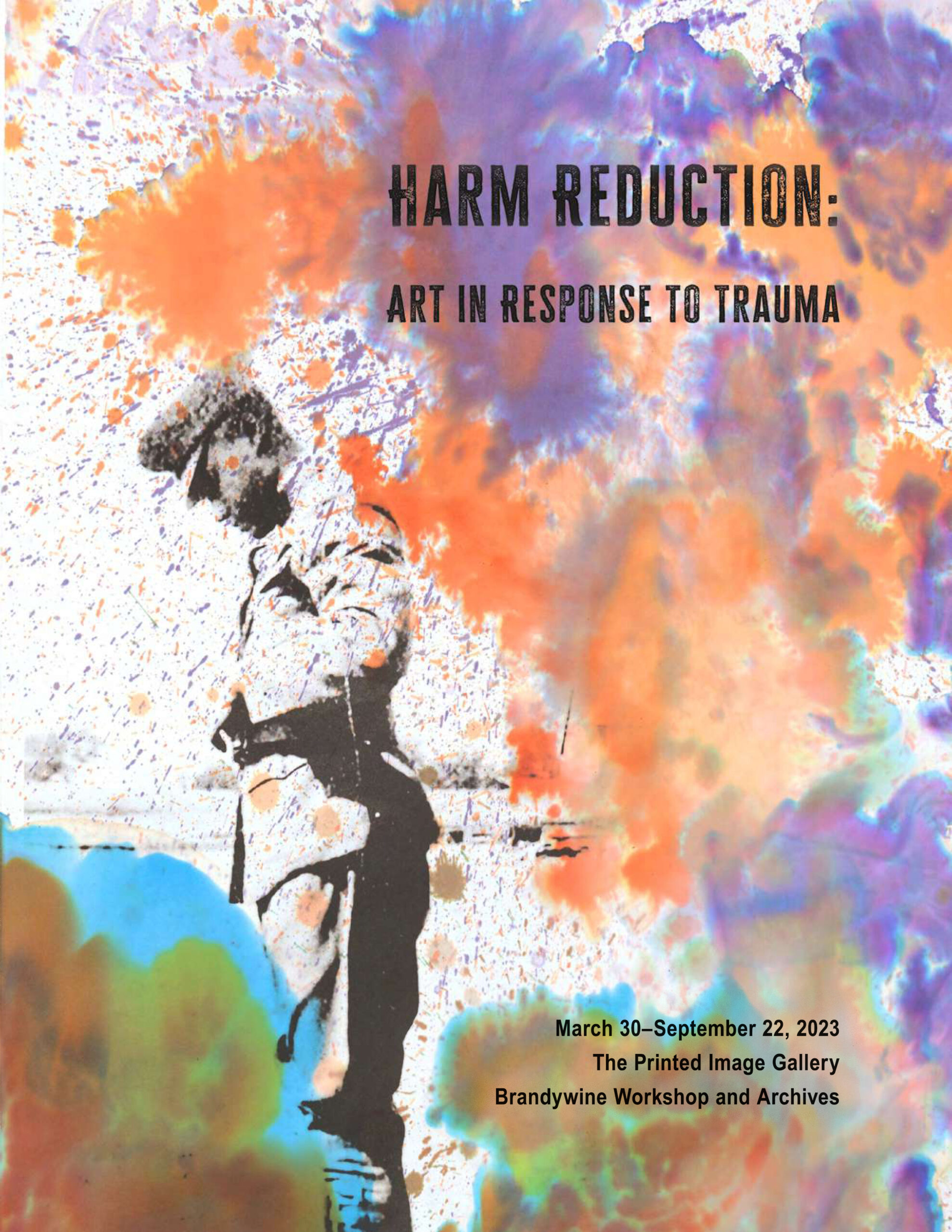 Harm Reduction: Art in Response to Trauma
As a form of care, "harm reduction" focuses on the needs of individuals and communities without condemnation or judgment. Acknowledging the reality of systemic oppression and inequality, it focuses on providing relief and dignity to individuals in need. Art can similarly humanize, giving artists a forum to confront and explore their most difficult experiences. Reflecting on his time living in a dangerous neighborhood, artist Moe Brooker said, "Artwork allowed me to say a lot about the world around me in a safe way."
Harm Reduction: Art in Response to Trauma includes prints from 19 artists, created in response to generational trauma, racism, sexism, war, poverty, and violence. The unique way each artist conveys pain and resilience is informed by their personal and cultural experience. Harm is made manifest or resisted through distorted faces, fragmented bodies, abstraction, color, and iconography.
Featured in Harm Reduction are Alex Alferov, Clarissa Sligh, Danny Alvarez, Dolores Guerrero-Cruz, John T. Scott, Kevin Cole, Maya Freelon, Michael Platt, Moe Brooker, Murray Zimiles, Patssi Valdez, Patty Smith, Paul Keene, Ricardo Gouveia, Richard Cox, Rick Bartow, Tomie Arai, Valerie Maynard, and Wadsworth Jarrell.
Curator: Jessica Hamman, Curatorial Assistant and Collections Manager, Brandywine Workshop and Archives
Opening Reception: Thursday, April 6, 5:30–7:30 PM
Location: Brandywine Workshop and Archives, Printed Image Gallery
The Firehouse
730 South Broad Street / Avenue of the Arts
Philadelphia, PA 19146
267.831.2928
The exhibition is available for viewing, by appointment only, Monday through Friday, 10:00 AM to 5:00 PM.
Email prints@brandywineworkshop.com or complete the form at brandywineworkshopandarchives.org/visit/ to schedule your appointment.
View the exhibition catalog here: https://brandywineworkshopandarchives.org/wp-content/uploads/2023/07/HarmReduction_Catalog_newFINAL.pdf