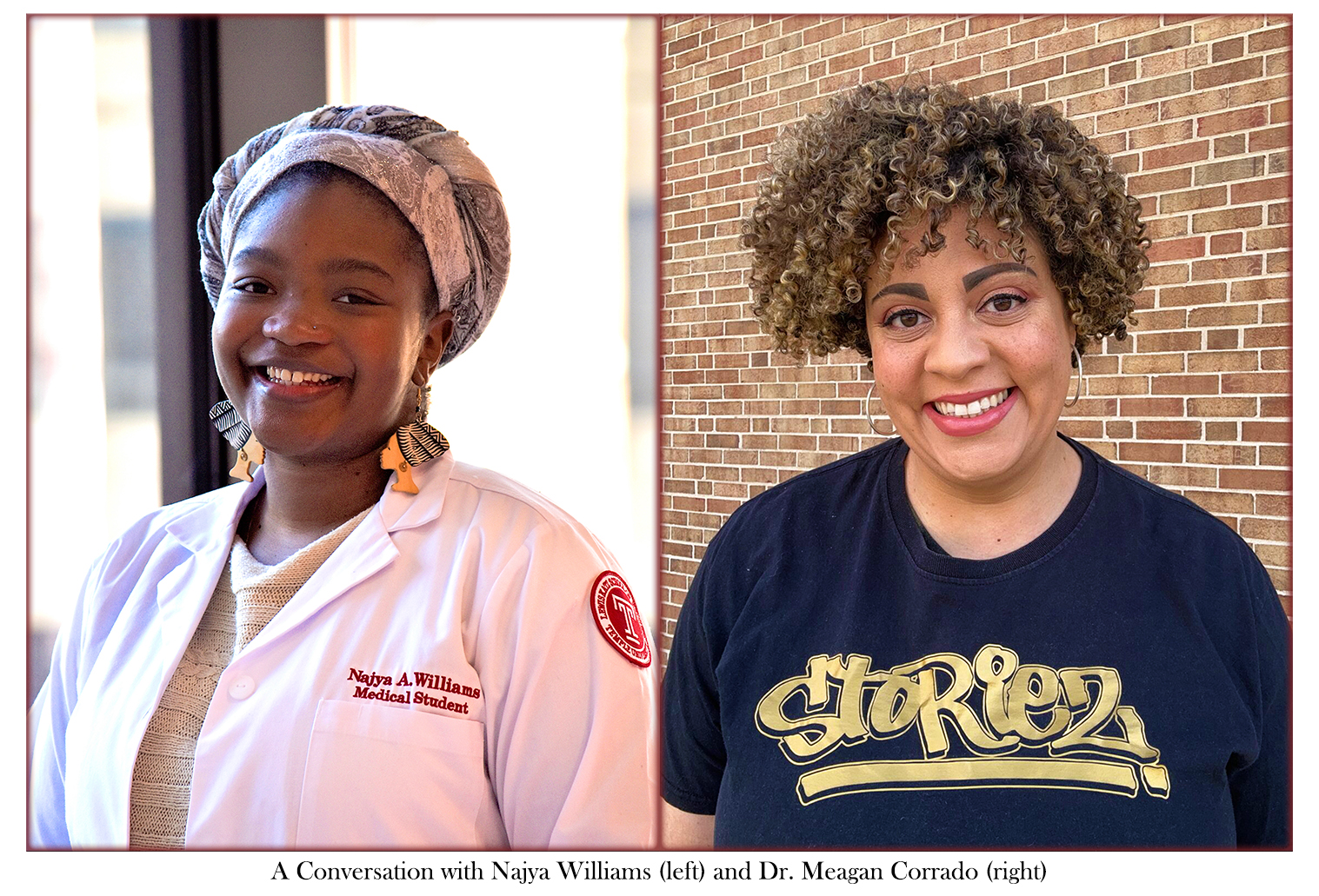 Harm Reduction: Art in Response to Trauma Panel Discussion
Friday, June 30 @ 7:00 on site in the gallery at BWA
730 S. Broad Street, Philadelphia, PA 19146
Jessica Hamman will moderate the panel featuring two speakers who work with our community on art in response to trauma through their own programs in Philadelphia.
Najya Williams
Born and raised in Washington, DC, Najya Williams is a multidisciplinary artist and M3 at Temple University's Lewis Katz School of Medicine. Najya advocates for prioritizing self-care and self-preservation, especially in the Black community. Her poetry, essays, and other writings have been accepted and/or published by POETRY Magazine, Black Youth Project, ForHarriet, Black Girls in Om, and Healing Points, among other publications and platforms.
Meagan Corrado
Doctor of Social Work and a Licensed Clinical Social Worker. Her program Storiez arose from her own personal experiences with trauma and her clinical work with youth. She has worked with children and teenagers who have experienced trauma. She takes a creative approach to her work with youth, using narratives, art, music, poetry, and play. Art and storytelling have also been important outlets for her as she has worked through her own trauma.
View the livestream: https://www.youtube.com/live/JTM7kHqg15U?feature=share