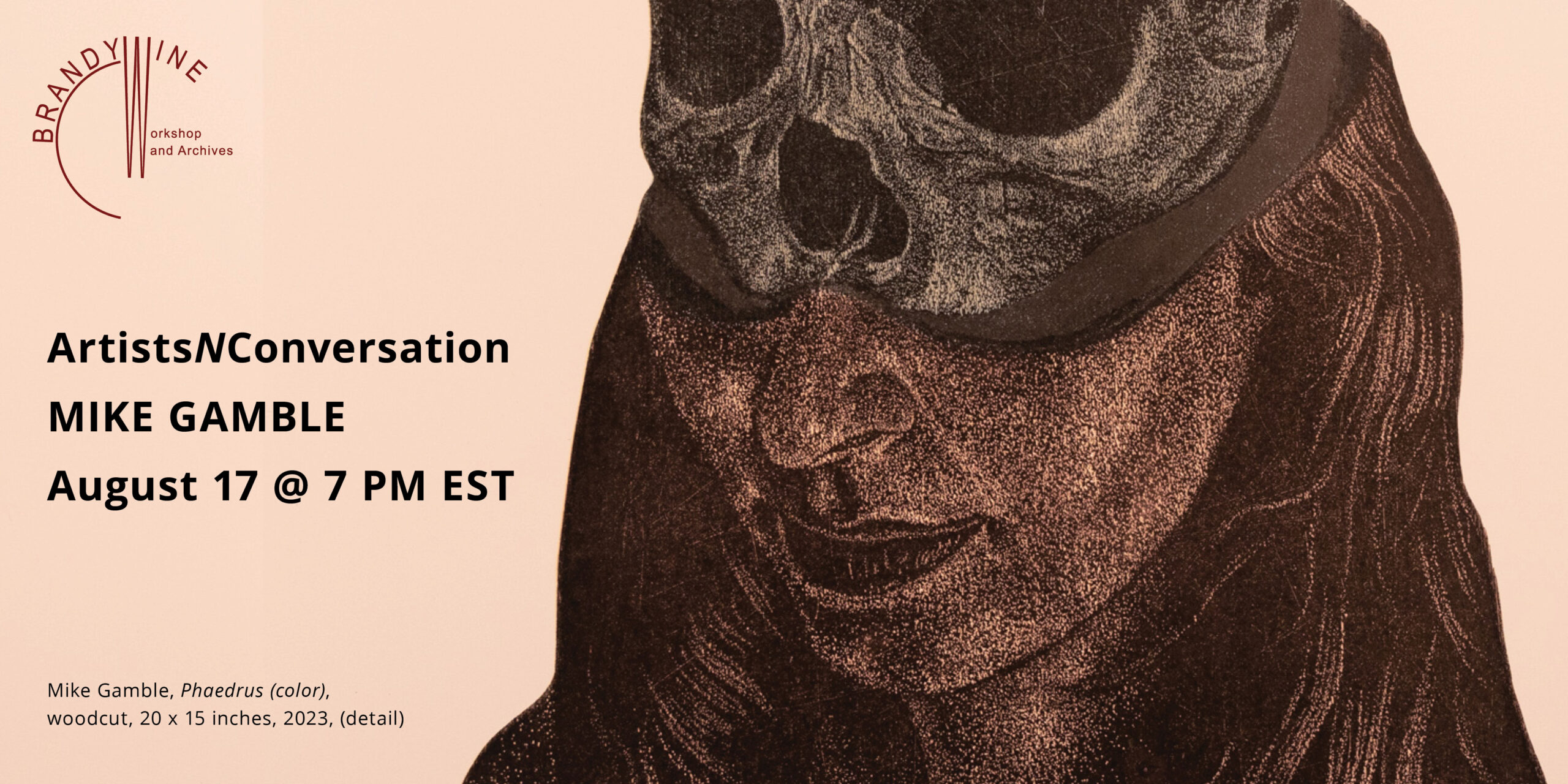 ArtistsNConversation: Mike Gamble
ArtistsNConversation: Mike Gamble
Thurs., August 17, 2023, 7:00 PM (EST).
Register here and a link will be sent to your email.
Host Patty Smith will interview artist Mike Gamble. Gamble is a printmaker and painter from Philadelphia, PA. He is the owner and operator of Left Handed Press in South Philly. He graduated from Tyler School of Art in 2010 with a BFA in Printmaking.
Mike's most recent work consists of multi-layer reduction woodcuts created using a pointillist technique, meticulously incising pinpoint-sized dots into birchwood to form each layer of the print. These stippled layers give the prints a tonal quality not typical of carved relief. The works are mainly figurative and surrealistic, focusing on connections between all living beings with one another and with the surrounding world. Identity and individualism are stripped away, and dissected figures reveal the aspects of life universal among us all.
Smith is a professor emeritus at the University of the Arts in Philadelphia, an artist-printmaker, and a member of the BWA Board of Directors.
The webinar series presenting artists from the BWA collection and featured exhibitions will continue every third Thursday through October.