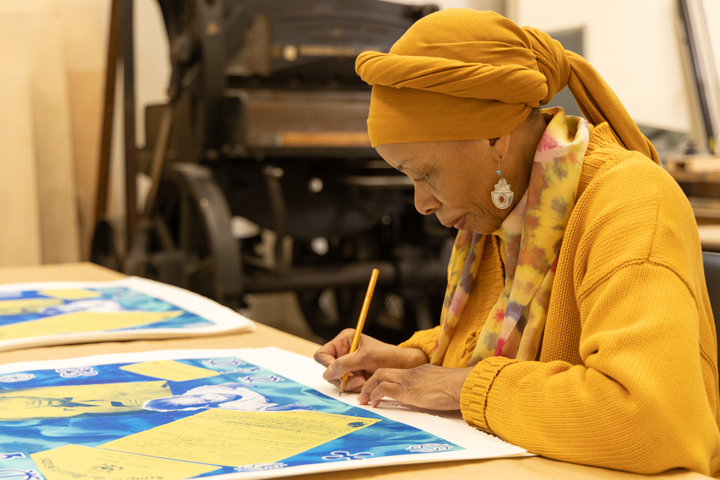 ArtistsNConversation: Betty Leacraft
Featured Artists: Betty Leacraft
Thurs., March 16, 2023, 7:00 PM (EST).
This month's ArtistsNConversation will be hosted by BWA's Associate Director for Digital Media & Artist Residencies, Gustavo Garcia, who will share his interview with artist  Betty Leacraft. This is a free virtual public program.
In their discussion, Leacraft discusses her trajectory as an artist, her experience as an artist-in-residence at BWA, and how that residency provided a launchpad for her to start a new series of works about her father: "I saw this opportunity to honor my father, who was a World War II vet." She added that it was a way "to honor his career as a lifelong printer for the government."
The interview will debut on our YouTube Channel here:
https://www.youtube.com/watch?v=5EPABeFjTaI.
The webinar series presenting artists from the BWA collection and featured exhibitions will continue every third Thursday through October.