2020 Lifetime Achievements Awards Gala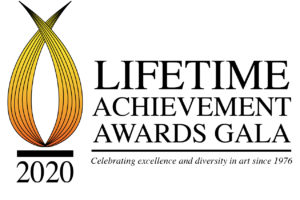 Since 1976, the Brandywine Workshop and Archives has honored individuals who have excelled in the fine arts as an artist, curator, art historian, patron, or collector. In addition to their achievements in the field, the awards also recognize contributions as an educator or advocate for social change through their work in the arts. The honorees are exceptional in their fields and are responsive in their communities as mentors and role models sharing their art, talents and insights to encourage the next generation.
The Awards Gala is a major fundraising event that supports fees paid to our high school and college level internships at Brandywine. Traditionally, each award presentation is sponsored by patrons who subscribe to a limited edition print(s) created specifically for the Gala by the awardees. These prints will be produced over the next several months. If serving as a patron, you rely upon the quality and value of the artist's past work knowing that you will benefit with two V.I.P. tickets and a taxdeductible portion of the overall contribution.
The 2020 Awards Gala is also coinciding with our forty-seventh anniversary. I hope you will read the background information provided in this package on our organization and the artists we are honoring and consider participating as a Patron or Super Patron of the event. If you also choose to attend, we are planning other programs to make it a great weekend in ArtPhilly.
An opportunity we would like to share with our patrons is the ability to make a tax-deductible donation in your name, the original print(s) to an institution of your choice at full retail value, and/ or ticket(s) to a worthy young artist or student, who would otherwise not be able to attend. If you are considering to support and would like to choose one of these options, Brandywine is partnering with several art museums and university collections to create and grow the collections of their prints. We highly recommend any one of these institutions. A full list of these Satellite Collections is provided in the enclosed 2020: The Way Forward brochure.
For for full event details and tickets info please visit the Awards Gala event page
Hourly Schedule
Reception Timeline
6:00

Exhibit Tour

Guest tour of exhibit Making Community at PAFA
7:00

ArtistNConversation

Panel discussion with honorees: Willie Cole, Rashid Johnson, and Kinshasha Holman Conwill
8:00

Fashion Show

Wearable Art Fashion presentation
8:30

Dinner & Award Presentation

We will be presenting the awards in this portion of the event.
10:00

-

10:45

Awards Mixer

Mix and mingle following the conclusion of the formal reception (bar and interactive dessert presentation)