50th Anniversary Lifetime Achievement Awards Gala
On October 15, 2022, the Brandywine Workshop and Archives will celebrate five decades of programming in support of contemporary diverse artists, furthering an understanding and appreciation of the art of original printmaking, and advancing the inclusion of ethnically diverse artists in art history and art education. The celebration will include a tribute to the lifetime achievements of three individuals: art educator Bernard Young, PhD, art historian-curator Valerie Cassel Oliver, and artist Julie Mehretu. This milestone event will take place at the historic Pennsylvania Academy of the Fine Arts on downtown Philadelphia's Avenue of the Arts.
The Awards Gala is a major fundraising event that supports Artist Residencies and college internship programs. The Gala is sponsored by patrons who subscribe to acquire a limited-edition print (or prints) created specifically for each Gala by its honored artist (or artists). Prints for the 2022 Gala will be produced in coming months. Knowing the long and distinguished history of BWA and its Lifetime Achievement Awards Gala, patrons are assured of the quality and value of the featured artist's past body of work and their newly editioned print. Patrons receive, as well, two VIP tickets and a tax deduction for a portion of their contribution. The deadline to become a patron and reserve your Julie Mehretu print is September 16.
To learn more about becoming a patron, please email us here.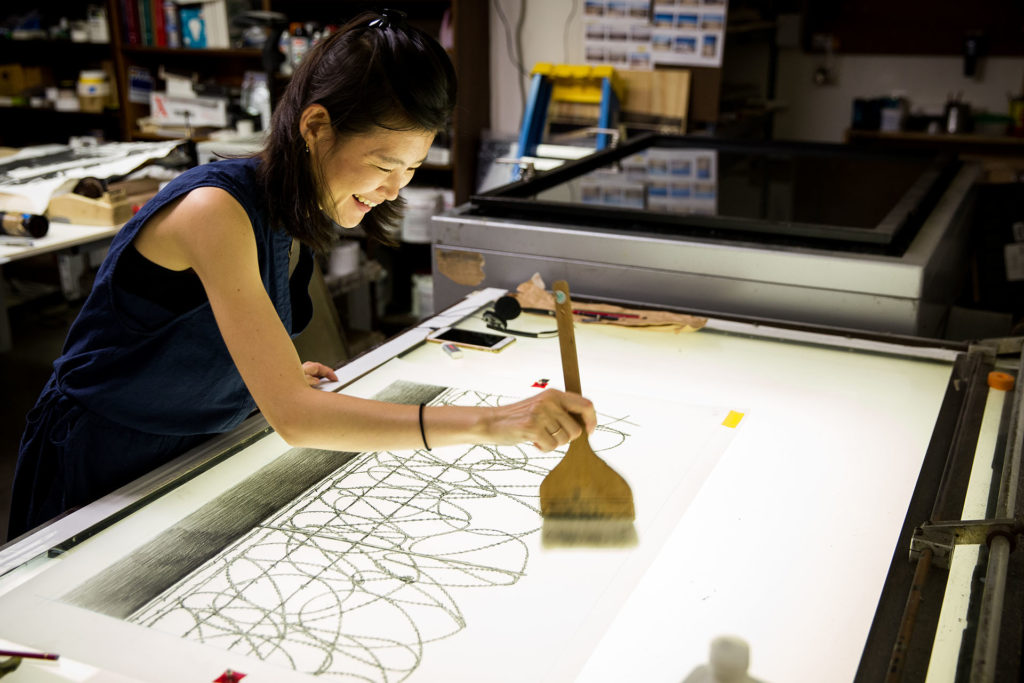 Since 1976, the Brandywine Workshop and Archives has honored individuals who have excelled in the fine arts as artists, curators, art historians, patrons, and collectors. In addition to the recipients' achievements in the field, the awards also recognize their contributions as educators and/or advocates for social change. Lifetime Achievement Award honorees are individuals whose contributions to the fine arts and devotion to creating a better and more just society and world are exceptional—they have, for decades and even generations, been visionary and proactive in responding to their communities' needs by serving as mentors and role models who share their art, talents, and insights to encourage the next generation.
50th Anniversary Lifetime Achievement Awards Gala
Date: Saturday, October 15, 2022
Time: 6:30-10:45 PM
Location: Pennsylvania Academy of the Fine Arts
118-128 North Broad Street / Avenue of the Arts
Philadelphia, PA 19102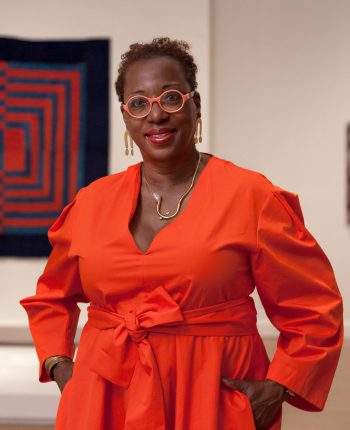 Art Historian, Curator, Virginia Museum of Fine Arts
Valerie Cassel Oliver is the Sydney and Frances Lewis Family Curator of Modern and Contemporary Art at the Virginia Museum of Fine Arts. Previously she was senior curator at the Contemporary Arts Museum Houston, Texas. Cassel's work is often focused on representation and inclusivity, highlighting artists of widely varied social and cultural backgrounds.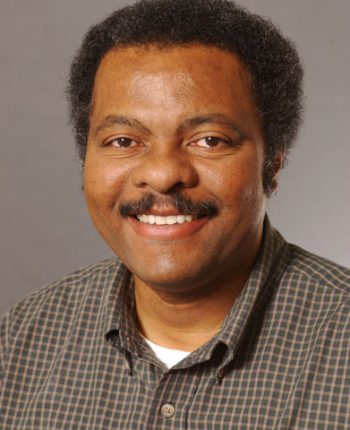 Art Historian, Professor of Art Education, Herberger Institute for Design and the Arts, Arizona State University
Dr. Young has served as coordinator of Arizona State University's graduate studies in art education and director of its Eleanor A. Robb Children's Art Workshop since 1988. Young's research interests are in multicultural issues in art and education with special interests in children's development and learning. Young is also a practicing artist. He has received a number of awards, including the Lowenfeld Award and National Art Education Association Award. In 2012, Young presented the first annual Joseph F. McKrindle Lecture in Art Education at the Philadelphia Museum of Art in conjunction with the exhibition Full Spectrum: Prints from the Brandywine Workshop.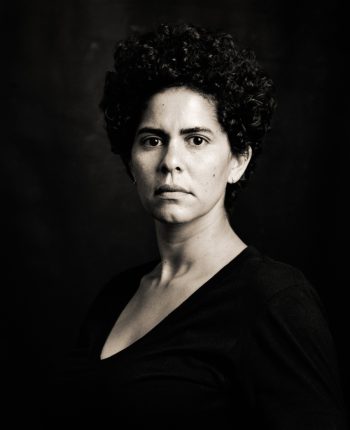 Visual Artist
Born in Ethiopia in 1970, Julie Mehretu was raised in East Lansing, Michigan. Since 1999, she has lived and worked in New York, establishing herself as one of the most exciting painters in the United States. She is especially well-known for her multilayered, large-scale abstracted landscapes. Her paintings, drawings, and prints are distinguished by all-over compositions, density, depth, networked lines and webs, and their resonance with the cumulative effects of urban sociopolitical changes. Time magazine named Mehretu one of the "100 Most Influential People of 2020."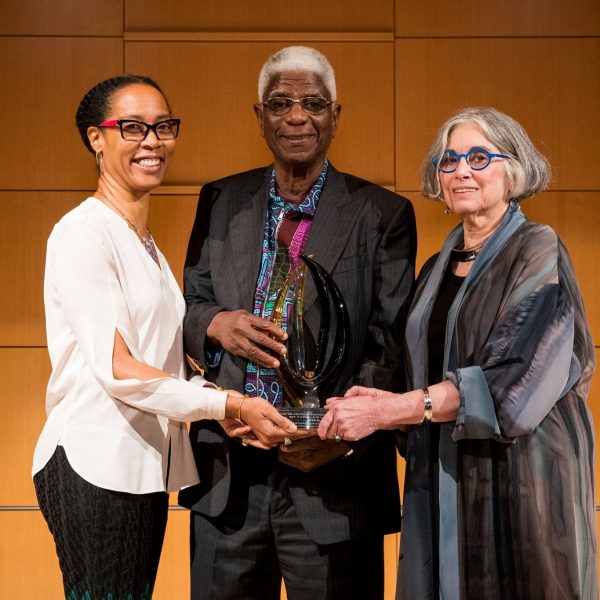 Saturday, October 15, 2022
6:30 PM: Admission
7:30 PM: Wearable Art Fashion Segment, presented by Conrad Booker
8:00 PM: Dinner & award presentations
9:45–10:45 PM: Mix & mingle at the Cocktail Bar & Interactive Dessert Bar
Purchase Tickets (Sold Out)
50th Anniversary Lifetime Achievement Awards Gala
Date: Saturday, October 15, 2022
Time: 6:00-10:45 PM
Location: Pennsylvania Academy of the Fine Arts 
118-128 North Broad Street / Avenue of the Arts
Philadelphia, PA 19102
Tickets will be emailed to you after your purchase. 

Individual Ticket – $250
Two Tickets – $500
Table Sponsor (Ten Tickets) –  $2,500 
If planning to attend as part of a group or corporation, we can reserve a named table of 10 for you. If you wish to help art students attend the event, you can use any extra tickets to sponsor them. Brandywine is working with the School District of Philadelphia to identify disadvantaged high school art students who would benefit significantly from the exposure and learning they receive by attending the event. Tickets may be purchased up to October 7.
Event Patron –  $5,000 
Donors receive their name listed in the program brochure, a limited-edition print by honoree Julie Mehretu, two tickets to the Gala, and an invitation to a private VIP reception Friday, October 14 with globally recognized artist-sculptor El Anatsui who will be joining the celebration for a special announcement. Several prominent artists and art historians will also be in attendance at the private reception. Patrons can be individuals, professional firms, or corporations. Deadline to confirm as a Patron is September 16th.
NOTE: In the "Write us a comment" section, please include your name(s) as you would like them listed as Patrons in the Awards Gala brochure.
Attire: Semi-Formal/Business
Tax Deductible Amount: Brandywine Workshop and Archives is a registered 501(c)(3) charitable organization in the Commonwealth of Pennsylvania. A portion of your ticket purchase/contribution may be tax-deductible. Please check with your accountant for advice.
Credit card or Debit Card: Purchase tickets here in the box below.
Check: Payment by check payable to Brandywine Workshop and Archives. Mail to: 50th Anniversary Awards Gala, 730 South Broad Street, Philadelphia, PA 19146
The final date to purchase tickets is Friday, October 7, 2022
Discount Hotel Accommodations
DoubleTree by Hilton Philadelphia Center City has offered Gala attendees rooms at a discounted rate for October 14 and 15. To receive this discounted rate, please follow the link below.
Please reserve your room(s) before September 14, 2022, to receive the discounted rate.
DoubleTree by Hilton Philadelphia Center City
237 South Broad Street
Philadelphia, PA 19107-5686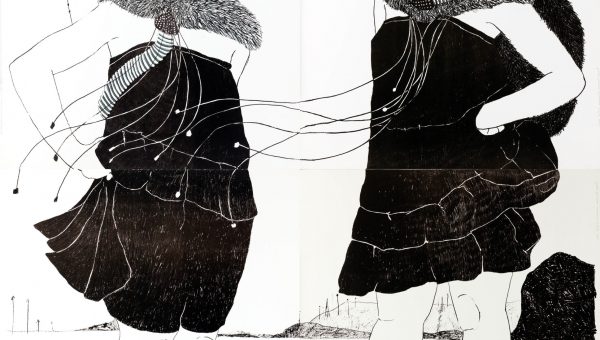 Private Opening Reception: Comings and Goings
This is a private opening reception for all Gala attendees.
Exhibition: Comings and Goings: Mobility, Experimentation, and Exploration in the Art of the African Diaspora 
Date: Friday, October 14, 2022
Time: 5:30-7:30 PM

Curators: Anna Arabindan-Kesson, PhD, Associate Professor of African American and Black Diasporic Art, Princeton University; and Jessica Womack, Doctoral Candidate, Department of African American Studies & Department of Art and Archaeology, Princeton University
Location: Brandywine Workshop and Archives
730 South Broad Street / Avenue of the Arts
Philadelphia, PA 19146
Special installations of works (prints, paintings, and sculptures) for sale to benefit our Legacy Endowment Campaign will be available for viewing in Brandywine's Gift Shop and Print Studios throughout the weekend.
Follow us on social media or register at Artura.org for newsletters.
Supporting Diversity in the Arts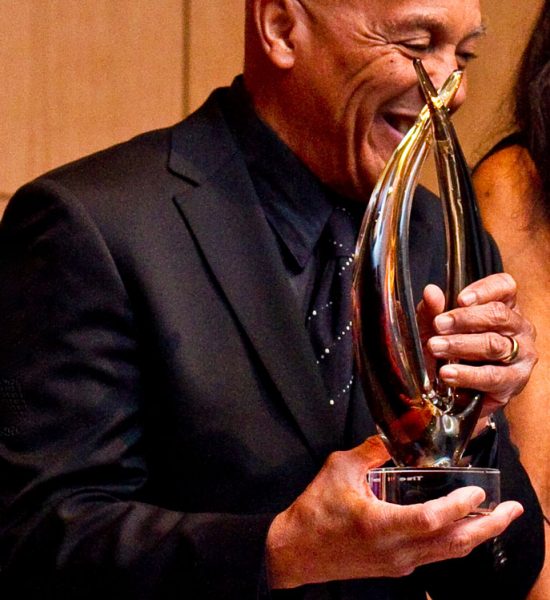 Unable to attend the gala but still want to support diversity in the arts? Please make a tax deductible donation to Brandywine Workshops and Archives here: